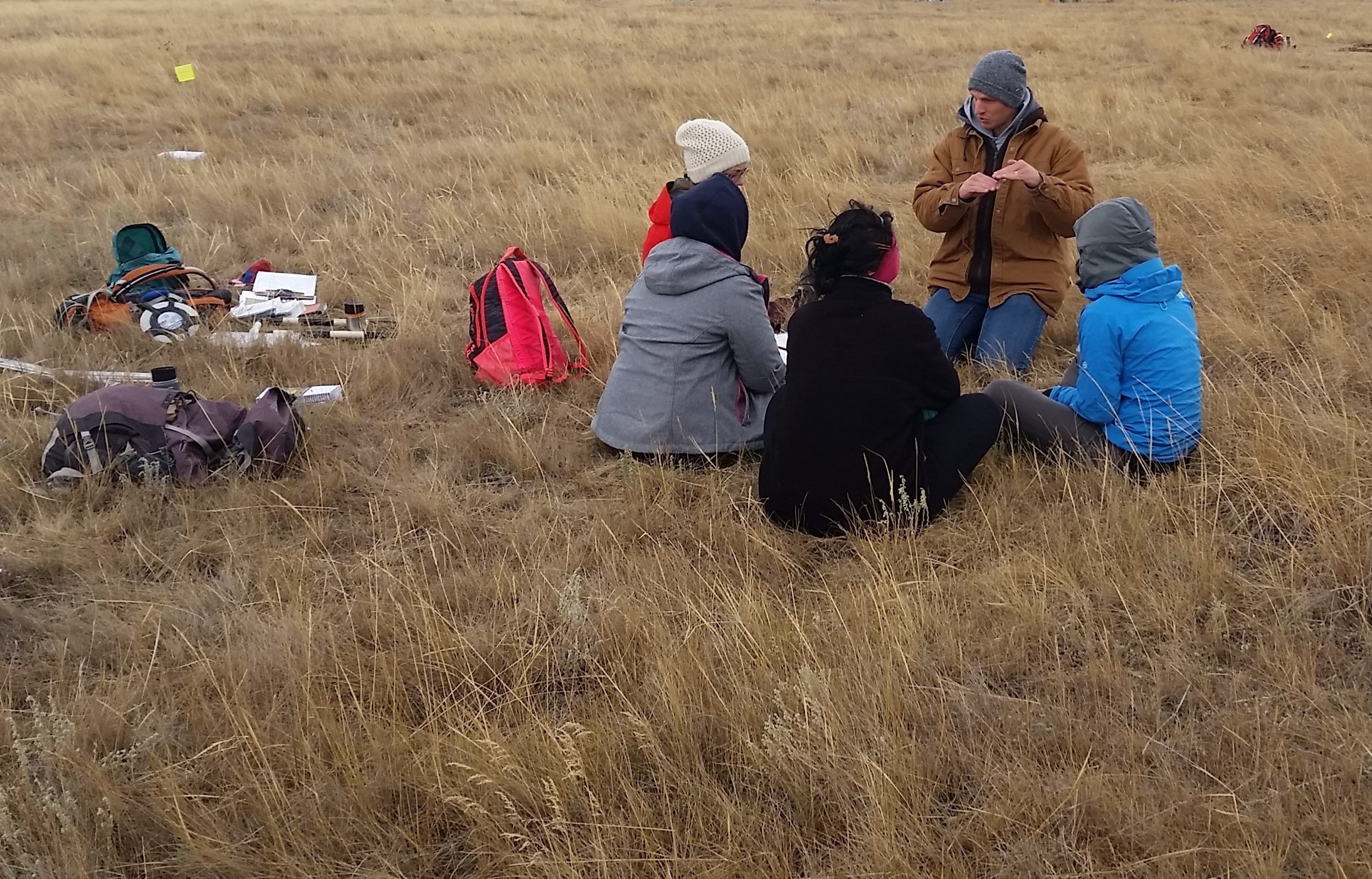 GRASSLAND ASSESSMENT TRAINING
Designed for students, agrologists, ecologists, land stewards,
regulators, planners, reclamation practitioners and anyone interested
in learning more about native grassland ecosystems.
Native Grasslands are healthy when production, soil stability, capture and release of water, nutrient cycling and functional diversity of native plants are performing well. Measuring the status of these key functions is the foundation of monitoring rangeland health. This course offers field-based training on common plant identification, use of soils and landscape mapping (AGRASID and GVI) in relation to Alberta's Range Plant Community Guides and Range Health Assessment Manuals. Designed to classify and assess grassland plant communities, these tools are critical for pre‐site assessments, reclamation design to meet Reclamation Criteria and restoration of native grassland.
Use of AGRASID & GVI for planning and assessment; their relationship to Rangeland Plant Community Guides
Characteristics of Dry Mixedgrass Range Sites, Soils and Plant Communities
Dry Mixedgrass Plant Community Guide; Reference & Successional Plant Communities
Project planning, Ecological Site Restoration Risk Assessment and Recovery Strategies
Range Health Assessment Protocol and Methods
Loamy Range Site Range Site Grassland Assessment Exercise
Blowout Range Site Range Site Grassland Assessment Exercise
Registration is $250.00 per person.
Register on-line at www.grasslandrestorationforum.ca or contact Donna Watt at: [email protected] or (403) 563-
8925, for student rates and for additional information. There is a $50 administration fee for registration cancellations
up to 48 hours in advance of an event. Sorry, no cancellations after that.
The number of participants will be limited to reflect the current Covid-safe outdoor group sizes. Please bring your own
lunch. Lunch will not be provided and the site is out of town.
Our goal is to ensure that events and information are accessible to everyone. We rely on sponsorship to help with cost recovery and continuation of the Forum. Please contact us if you, or your organization, are interested in providing support for these events.