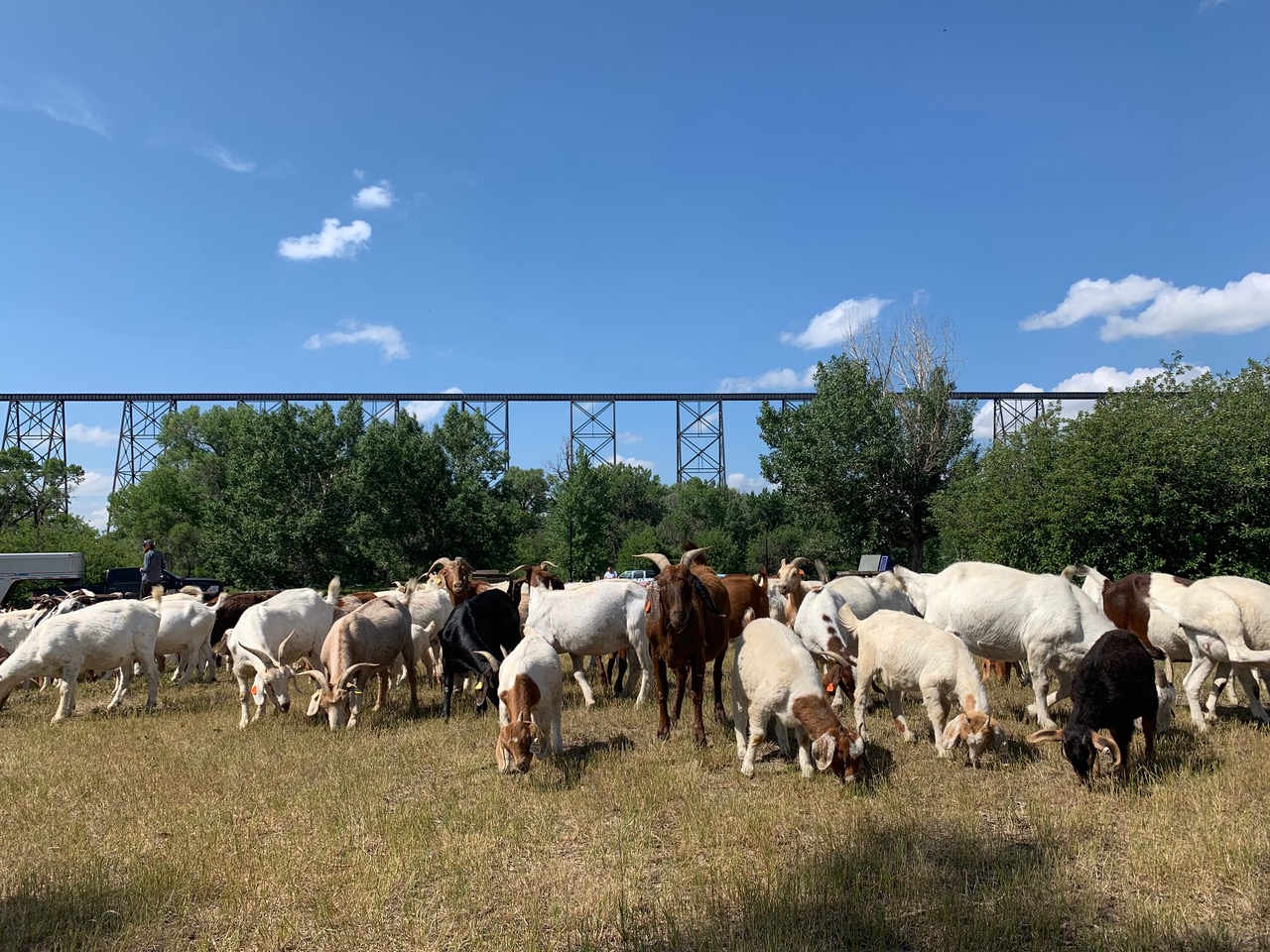 RECOMMENDED MONITORING PROTOCOLS FOR TARGETED GRAZING PROJECTS – LETHBRIDGE
Please note: this event is over. Stay tuned for next year.
Download Announcement
Target Audience Staff from urban and rural parks land management, Ag Fieldmen and weed inspectors,
First Nations, landowners, invasive species councils, land restoration practitioners, conservation
organizations, consultants, planners, and targeted grazing contractors.
Workshop Objectives
Introduction to targeted grazing: what it is, how is it managed, how well it works in western Canada.
Overview of recommended monitoring protocols.
Incorporating traditional ecological knowledge.
Hands-on, field-based training in monitoring an ongoing targeted grazing project.
Registration
$40 per person – starting in May, on the GRF website or contact Donna Watt (403-563-8925). Please bring your own lunch. While registering, check out the document, "Recommended Monitoring Protocols for Targeted Grazing
Projects" found on the News and Events page.